All your crypto questions answered.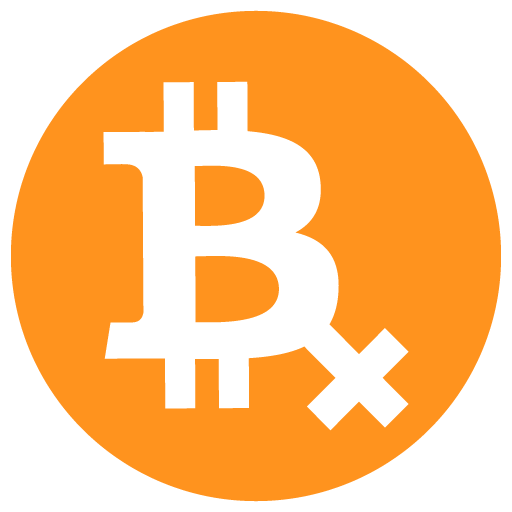 Doctor Bitcoin, aka Mark "Rizzn" Hopkins, is a bitcoin enthusiast who's been following all things cryptocurrency since 2011. If you have a cryptocurrency question, chances are he knows the answer, or knows someone who does.
The latest from Doctor Bitcoin
I just can't stop thinking about how dumb these Dimon quotes are. In case you missed it, the CEO of JP Morgan Jamie Dimon had harsh words for Bitcoin yesterday. He, during a Barclays conference, called it a "fraud … worse than tulip bulbs, it won't end well" and that any JPMorgan "trader trading Bitcoin" […]
The post "Bitcoin is a fraud," – JP Morgan CEO Jamie Dimon. appeared first on Mark "Rizzn" Hopkins.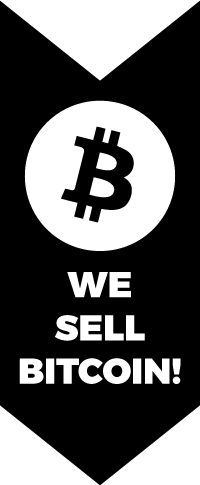 Blockchain startup Tezos, which raised $233 million in an initial coin offering in July, is imploding as the founders of the code have declared war on the head of the foundation set up to raise funding to support its development. The row involves Arthur and Kathleen Breitman of Dynamic Ledger Solutions Inc., the company that developed the […]
The post After raising $233M in coin offering, blockchain startup Tezos is imploding appeared first on SiliconANGLE.
JP Morgan Chase & Co. today followed in the footsteps of IBM Corp. in announcing a new Ethereum blockchain-based payments platform designed to facilitate cross-border financial transactions by banks. Called the Interbank Information Network, the network aims to "enhance the client experience" by reducing the amount of time it takes to transfer money across borders from […]
The post JP Morgan Chase announces new blockchain-based platform for cross-border transactions appeared first on SiliconANGLE.
The price of bitcoin went through the roof on Thursday, surging past $5,000 for the first time and was heading towards $6,000, sitting at just below $5,800 at the time of writing. Bitcoin's price surge has been attributed to a number of possibilities, with the most interesting being the idea that investors are buying into […]
The post To the moon: Bitcoin surges towards $6,000 in record breaking run appeared first on SiliconANGLE.
Russia is the latest country on a growing list of nations that don't like cryptocurrencies with the country blocking access to cryptocurrency exchanges in a potential first move that could result in an outright ban. The country's central bank issued a decree Tuesday to block all cryptocurrency exchanges within its borders, prompting President Vladimir Putin to tell local press […]
The post Russia bans access to cryptocurrency exchanges on criminal use grounds appeared first on SiliconANGLE.
In the final chapter of a long-running prosecution, Homero Joshua (Josh) Garza, the chief executive officer of fraudulent bitcoin mining operation GAW Miners, has been fined $9.18 million plus prejudgment interest of $742,774 for his role in the scam. The judgment, handed down by a federal judge in Connecticut on Tuesday, came as a result of the […]
The post GAW Miners CEO Josh Garza fined $9.8M for role in scam bitcoin mining operation appeared first on SiliconANGLE.
The website for Etherparty, an initial coin offering selling tokens for a blockchain-based smart contract tool, has been hacked, as the address for sending funds to buy tokens was changed to one controlled by the hackers. The hack took place on the first day of Etherparty's ICO, occurring 45 minutes after the Oct. 1 launch. The […]
The post Etherparty initial coin offering website hacked appeared first on SiliconANGLE.
Japan's Financial Services Agency has officially licensed 11 bitcoin exchanges as part of the government's move to bring cryptocurrency trading under supervision following its decision to legalize bitcoin as a legal payment method in April. According to reports, the licensed bitcoin exchanges will have to comply with a range of requirements, including building a strong computer system, segregating […]
The post Japan officially licenses 11 bitcoin exchanges appeared first on SiliconANGLE.
South Korea's financial regulator announced Friday that it would ban all initial coin offerings effective immediately and that in addition to the ban all virtual currency trading needed to be tightly controlled and monitored by the government. According to local reports, the decision was made after a meeting of senior officials from relevant ministries, led by the Financial Services Commission. Kim […]
The post South Korea latest country to ban initial coin offerings appeared first on SiliconANGLE.
Fresh from reports that nearly 1,000 websites were found to be using JavaScript injections to hijack the computers of visitors to mine for cryptocurrency, new research has uncovered malware targeting older Windows servers for the exact same purpose. The Monero-mining malware is believed to have been in the wild since May and is targeting servers running Windows Server […]
The post Cryptomining malware now targeting older Windows servers appeared first on SiliconANGLE.
An application by Grayscale Investments LLC to take its Bitcoin Investment Trust public has been withdrawn over fears that it would be rejected by the Securities and Exchange Commission. The trust was seeking to raise $500 million with an investment objective that the registered shares would reflect the performance of the value of bitcoin, before liabilities and expenses of […]
The post Bitcoin Investment Trust application withdrawn over fears of SEC rejection appeared first on SiliconANGLE.