All your crypto questions answered.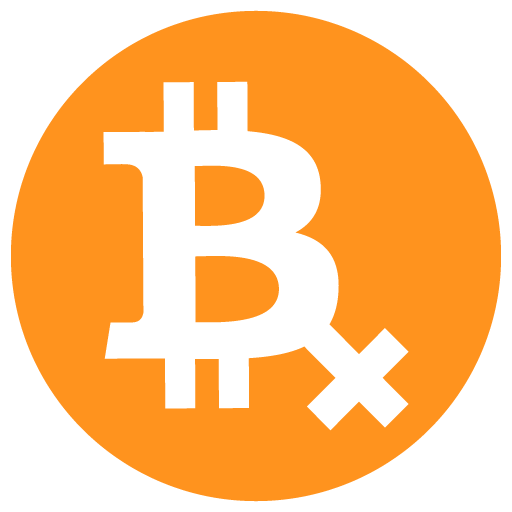 Doctor Bitcoin, aka Mark "Rizzn" Hopkins, is a bitcoin enthusiast who's been following all things cryptocurrency since 2011. If you have a cryptocurrency question, chances are he knows the answer, or knows someone who does.
The latest from Doctor Bitcoin
For those who don't know, I'm a cryptocurrency fan. I've been following all of this very closely since 2011, and I enjoy learning more technical details around blockchain as well as theorizing and architecting new solutions utilizing blockchain. I also sell cryptocurrency through my company, Roger Wilco. As such, this week perhaps more than most others, […]
The post Ask Doctor Bitcoin: A Quick Crypto FAQ. appeared first on Mark "Rizzn" Hopkins.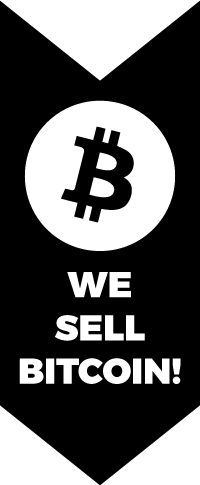 Legal, regulated bitcoin options trading will soon be a reality after the U.S. Commodity Futures Trading Commission issued an order granting LedgerX LLC registration as a derivatives clearing organization under the Commodity Exchange Act. Founded in 2013, LedgerX already offers a range of services akin to a bitcoin exchange, but the new regulatory approval means that it's […]
The post Regulator gives green light to LedgerX bitcoin options trading appeared first on SiliconANGLE.
Bitcoin has survived its first weekend following an agreement to implement a software upgrade that is designed to allow the cryptocurrency to scale and operate more efficiently. The upgrade, referred to as BIP91, involves the implementation of the Segwit2x code that changes the transaction structure of the bitcoin blockchain so as to increase a cap on the amount of data that […]
The post Bitcoin survives first weekend following agreement to implement BIP91 software upgrade appeared first on SiliconANGLE.
Blockchain software and infrastructure company BitFury Group Monday announced the launch of its enterprise distributed cryptographic ledger technology service. The blockchain framework, named Exonum, is aimed at providing businesses and governments a secure and easy way to rapidly bring blockchain solutions online. "We have seen interest and enthusiasm for blockchain solutions grow every day as businesses, […]
The post Bitfury reveals enterprise-grade blockchain framework for business appeared first on SiliconANGLE.
As the price and interest in bitcoin continues to rise, it was only a matter of time until mainstream financial institutions wanted a slice of the action. That's exactly what has happened in Switzerland as a private bank is now offering bitcoin services for the first time. The new service, described as the first private bank offering […]
The post Swiss private bank achieves world first in offering bitcoin trading services appeared first on SiliconANGLE.
The seemingly never ending saga of failed bitcoin exchange Mt. Gox may finally be entering its final act. Founder and Chief Executive Officer Mark Karpeles Tuesday pleaded not guilty to charges of embezzlement and data manipulation before the Tokyo District Court Tuesday. He stands accused of transferring 341 million yen ($3 million) from a Mt. Gox account holding customer […]
The post Mark Karpeles stands trial on embezzling funds from Mt. Gox bitcoin exchange appeared first on SiliconANGLE.
Another day, another cryptocurrency exchange hacked with the latest victim being leading South Korean exchange Bithumb. The hack itself is said to have started with a hacker accessing and downloading the user details but not passwords from around 33,000 users in February from an employee's computer. While not directly compromising Bithumb, those details were then […]
The post South Korean crypto exchange Bithumb hacked with millions potentially stolen appeared first on SiliconANGLE.
Illegal goods market Alphabay Marketplace has disappeared from the darknet in a move some are suggesting may involve those behind the site shutting it down to steal from users. Launched in December 2014 and ranked by researchers as the largest illegal good market online by October 2015, Alphabay has often been referred to as the new Silk […]
The post Darknet market Alphabay disappears in suspected exit scam appeared first on SiliconANGLE.
The U.S. Securities and Exchange Commission on Friday filed criminal charges against a man alleged to have been running a dubious bitcoin trading business along with a related co-working space company. Renwick Haddow (pictured), described as a U.K. citizen living in New York, ran an unregistered broker-dealer business using sales representatives to cold-call potential investors and sell […]
The post SEC sues man who ran fraudulent bitcoin and co-working business appeared first on SiliconANGLE.
A hoax that claimed that Ethereum founder Vitalik Buterin had died led to $4 billion being wiped off the value of the popular cryptocurrency alternative to bitcoin. The hoax, that originated on 4chan before appearing on the fake news website Vionews (since deleted) claimed that 23-year-old Buterin and 34-year old Travis Sellmon had died in […]
The post Ethereum price plunges after hoax claims founder Vitalik Buterin had died appeared first on SiliconANGLE.
Anthony Murgio, the operator of the now-disgraced bitcoin exchange Coin.mx has been sentenced to 5-and-a-half years in prison following his guilty plea in January. 33-year-old Murgio of Tampa, FL., was arrested in July 2015 on charges of breaching federal anti-money laundering laws and regulations, as well as on the allegation that he enabled criminal activity by exchanging cash […]
The post Coin.mx bitcoin exchange operator sentenced to 5-and-a-half years in prison appeared first on SiliconANGLE.