All your crypto questions answered.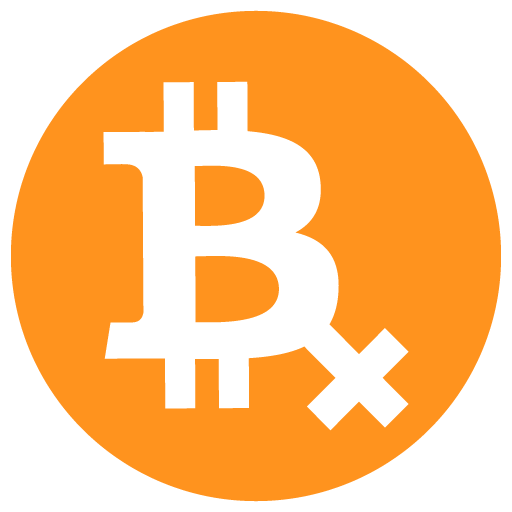 Doctor Bitcoin, aka Mark "Rizzn" Hopkins, is a bitcoin enthusiast who's been following all things cryptocurrency since 2011. If you have a cryptocurrency question, chances are he knows the answer, or knows someone who does.
The latest from Doctor Bitcoin
For those who don't know, I'm a cryptocurrency fan. I've been following all of this very closely since 2011, and I enjoy learning more technical details around blockchain as well as theorizing and architecting new solutions utilizing blockchain. I also sell cryptocurrency through my company, Roger Wilco. As such, this week perhaps more than most others, […]
The post Ask Doctor Bitcoin: A Quick Crypto FAQ. appeared first on Mark "Rizzn" Hopkins.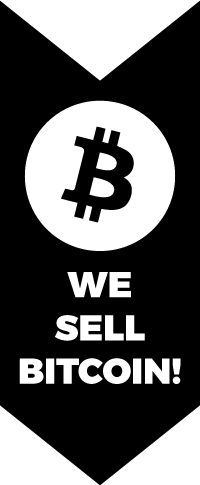 Bitcoin traders are fond of referring to the cryptocurrency as going "to the moon" when its price jumps. Now, a new service from blockchain firm Blockstream Inc. will actually take bitcoin partway to the celestial body, via a satellite. Called Blockstream Satellite, the new service broadcasts real-time bitcoin data from satellites to large parts of […]
The post Bitcoin heads to space with the launch of Blockstream Satellite appeared first on SiliconANGLE.
The price of bitcoin surged through $4,000 for the first time at the weekend off the back of increased demand due to tensions in the Korean peninsular. Bitcoin hit $4,224.80 in trading early Sunday morning as demand from Japan, along with South Korea and China surged as investors seemingly looked to park their money in perceived […]
The post Bitcoin surges through $4,000 as Korean peninsular tensions rise appeared first on SiliconANGLE.
In yet another sign of what is either a boom or a bubble in cryptocurrencies, bitcoin exchange Coinbase Inc. today said it has raised $100 million in new venture capital funding. The Series D round was led by Institutional Ventures Partners and included Spark Capital, Greylock Partners, Battery Ventures, Section 32 and Draper Associates. The round was first rumored […]
The post Coinbase becomes bitcoin's first unicorn as it raises $100M in funding appeared first on SiliconANGLE.
Paying for home décor and clothing at Overstock.com is about to get a lot more interesting as the online retailer announced today that shoppers can now purchase products with numerous cryptocurrencies, including Bitcoin, Litecoin, Ethereum, Dash, Monero even the newly minted Bitcoin Cash and others. Overstock.com Inc. is offering the capability through an integration with digital currency […]
The post Overstock.com becomes first major retailer to accept multiple digital currencies appeared first on SiliconANGLE.
Bitcoin broke through $3,000 over the weekend as the price of the cryptocurrency surged as initial interest in an alternative version of bitcoin launched last week declined. The price of bitcoin peaked at $3,323.93 in trading Saturday before dropping to $3248.35 at the time of writing according to figures from Coindesk. Along with a record price, bitcoin's […]
The post Bitcoin hits new record high as Bitcoin Cash alternative flounders appeared first on SiliconANGLE.
A new version of the infamous Cerber ransomware now steals bitcoin from wallets, according to newly published research. Gilbert Sison and Janus Agcaoili from Trend Micro Inc. detail the new version in a blog post, explaining that the new version of Cerber, which has gone through six separate versions with various differences in its routines, targets […]
The post New version of Cerber ransomware targets bitcoin wallets appeared first on SiliconANGLE.
The price of bitcoin settled in late trading Monday after the launch of Bitcoin Cash, an alternative to bitcoin supported by a small number of bitcoin traders and miners as an alternative to the bitcoin Segwit2x implementation. Bitcoin Cash went live when its first block was mined at 2:20 p.m. EST with reports claiming that the […]
The post Bitcoin price holds as alternative crpytocurrency makes its debut appeared first on SiliconANGLE.
Despite near universal support for an upgrade to the blockchain powering bitcoin that allows the cryptocurrency to operate more efficiently, a number of recalcitrant bitcoin coders and miners have decided to fork bitcoin into a new currency. Called "Bitcoin Cash," or BCC in an abbreviated version, the new cryptocurrency will take the entire bitcoin blockchain […]
The post Bitcoin is splitting into two currencies August 1st… sort of appeared first on SiliconANGLE.
In news that can only be described as out of left field, the hermit kingdom of North Korea has apparently joined the digital age and has started mining bitcoin in a serious way. The new comes via a report this week from threat intelligence company Recorded Future Inc., which found that despite most of the country […]
The post Besides developing nuclear weapons, North Korea is also mining bitcoin appeared first on SiliconANGLE.