All your crypto questions answered.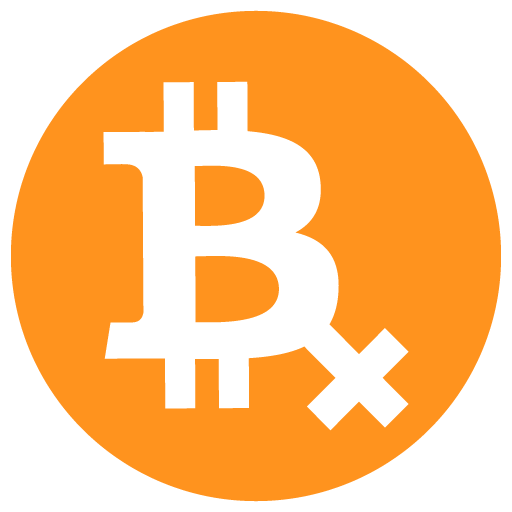 Doctor Bitcoin, aka Mark "Rizzn" Hopkins, is a bitcoin enthusiast who's been following all things cryptocurrency since 2011. If you have a cryptocurrency question, chances are he knows the answer, or knows someone who does.
The latest from Doctor Bitcoin
The technology behind cryptocurrency and blockchain offers so many world-changing possibilities, and there are many ways companies can use the technology for good. Frustratingly, some persist in using the technology to perpetuate scams. Today, we cover two of those scams and give viewers a few tips on how to spot scam companies and scam coins […]
The post Ask Doctor Bitcoin Episode 9 appeared first on The Roger Wilco Agency.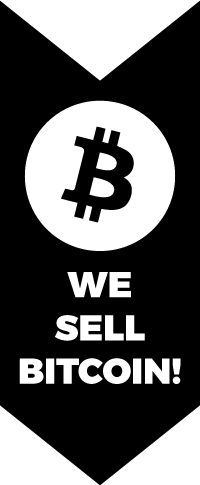 Bitcoin's bull run has come to an end with sellers driving the price of the cryptocurrency down over $2,000 in trading Thursday. Having broken $11,000 Feb. 19 as part of a bull run that started when bitcoin bottomed out at $6,363.97 on Feb. 5. bitcoin hit a peak of $11,711.03 on Tuesday before the price started to turn downward. Bitcoin […]
The post Bitcoin drops $2K as sellers bring an end to February bull run appeared first on SiliconANGLE.
A founder of a defunct bitcoin stock exchange has been arrested after the U.S. Securities and Exchange Commission filed fraud charges against him Wednesday. Jon E. Montroll, the operator of a bitcoin stock exchange called BitFunder that operated between 2012 and 2013, is alleged to have defrauded exchange users by misappropriating their bitcoins and failing to disclose […]
The post Bitcoin stock exchange founder arrested on charges including fraud appeared first on SiliconANGLE.
Sixteen cryptocurrency exchanges in Japan are joining forces to create a self-regulating body that will oversee crypto markets within the country in response to the hack of the Coincheck exchange in January, Reuters reports. The as yet to be named body could be formed as soon as next week and comes after a failed attempt to merge two […]
The post Japanese cryptocurrency exchanges to form new body in response to Coincheck hack appeared first on SiliconANGLE.
Bitcoin's bull run has continued with its price trading above $11,000 for the first time since Jan. 28 as an anonymous investor is reported to have purchased approximately 41,000 bitcoin valued at $344 million, seen by many as a sign that serious money is flooding back into the market. The so-called "bitcoin whale" made the bitcoin purchases in various tranches at […]
The post Bull run continues as single investor snaps up $344M in bitcoin appeared first on SiliconANGLE.
Global legal attention to the ongoing status of cryptocurrencies is heating up with both the United States and Israel joining a number of nations that are considering new laws or have made rulings in relation to how cryptocurrencies are handled. In the U.S., Reuters reports that lawmakers are moving to consider new rules that could impose […]
The post Congress considers new cryptocurrency rules as Israel decrees bitcoin is property appeared first on SiliconANGLE.
Bitcoin miners using one of the most popular brands of mining hardware could potentially find that hardware banned after the U.S. Federal Communications Commission shut down a New York City mining operation because it interfered with mobile data networks. The shutdown, detailed in a letter Thursday, related to complaints from T-Mobile that radio transmissions from a Brooklyn address were […]
The post FCC action may see popular bitcoin mining hardware model banned appeared first on SiliconANGLE.
Bitcoin's slow bull run continued Thursday as the cryptocurrency broke though $10,000 in trading Thursday, its highest point since Jan. 31 and a reversal of a decline that saw it bottom out at $6,363.97 on Feb. 5. Why bitcoin is continuing to grow in value is once again is disputed by analysts, but it appears to be the […]
The post Bitcoin celebrates Chinese New Year by breaking through $10K again appeared first on SiliconANGLE.
Cryptocurrency exchange Coinbase Inc. is reported to have been making repeated unauthorized charges against customer bank accounts on the same day that IBM Corp.'s X-Force security team reported that hackers were targeting a cryptocurrency exchange. IBM said it was a two-tier attack that hijacked bitcoin and credit card details, allowing hackers to make cryptocurrency purchases in […]
The post Was Coinbase hacked? Exchange blames Visa as customers overcharged for thousands appeared first on SiliconANGLE.
Prolific banking trojan TrickBot has taken on a new challenge, with a new variant detected now targeting cryptocurrency exchanges. The new version, detected by IBM Corp.'s X-Force security research team, follows the path of previous variants in using web injections to steal the target asset. But where previously the target asset was only credit card […]
The post New TrickBot banking trojan variant is targeting cryptocurrency exchanges appeared first on SiliconANGLE.
Do aliens like bitcoin? That may be a rather odd question to ask, but as the price of bitcoin has continued its bull run this week, cryptocurrencies have indeed been linked to aliens or more specifically our inability to find them. The bitcoin alien paradox, inspired by Enrico Fermi, comes from SETI, the Search for Extraterrestrial Intelligence program, where the […]
The post Do aliens like bitcoin? SETI researchers claim ET hunt hindered by cryptomining appeared first on SiliconANGLE.